Before the pandemic, over 2 million people were visiting Iceland each year. Between 2019 and 2020, there was a 75.8% decrease in tourism in the country. Iceland shares this decrease in tourism with most countries around the world, but it does offer advantages to those who visit.
When visiting Iceland, many tourists choose to hire transport and travel around Iceland's Ring Road – 825 miles (1,328km) of road that loops around the entire circumference of Iceland.
But what tourist attractions are along the route? Are there additional routes to improve this Iceland road trip? Where's the best place to start? To discover the answers to these questions and more, keep on reading!
What is Iceland's Ring Road?
The official name of this road is Route 1 and it's Iceland's main road. It leads around the entire country, mostly sticking to the coast. Most tourists will take their time around the route, spending as much as a week or 10 days travelling it.
The route leads through some of Iceland's top locations, including:
Reykjavik
Borgarnes
Akureyri
Mývatn
Egilsstaðir
Höfn
Vik
Although these are the main towns and cities, there are many top tourist destinations along the way. In the summer months, other areas of Iceland can be added to the route, including parts of North Iceland, Westfjords, and the Snæfellsnes peninsula.
In summer, you don't need to stick to the Iceland Ring Road map. But if you're visiting Iceland during the winter months, you should prepare accordingly. The Ring Road is routinely maintained and cleared, allowing for winter tourists to travel around it, but other roads and routes may be less accessible.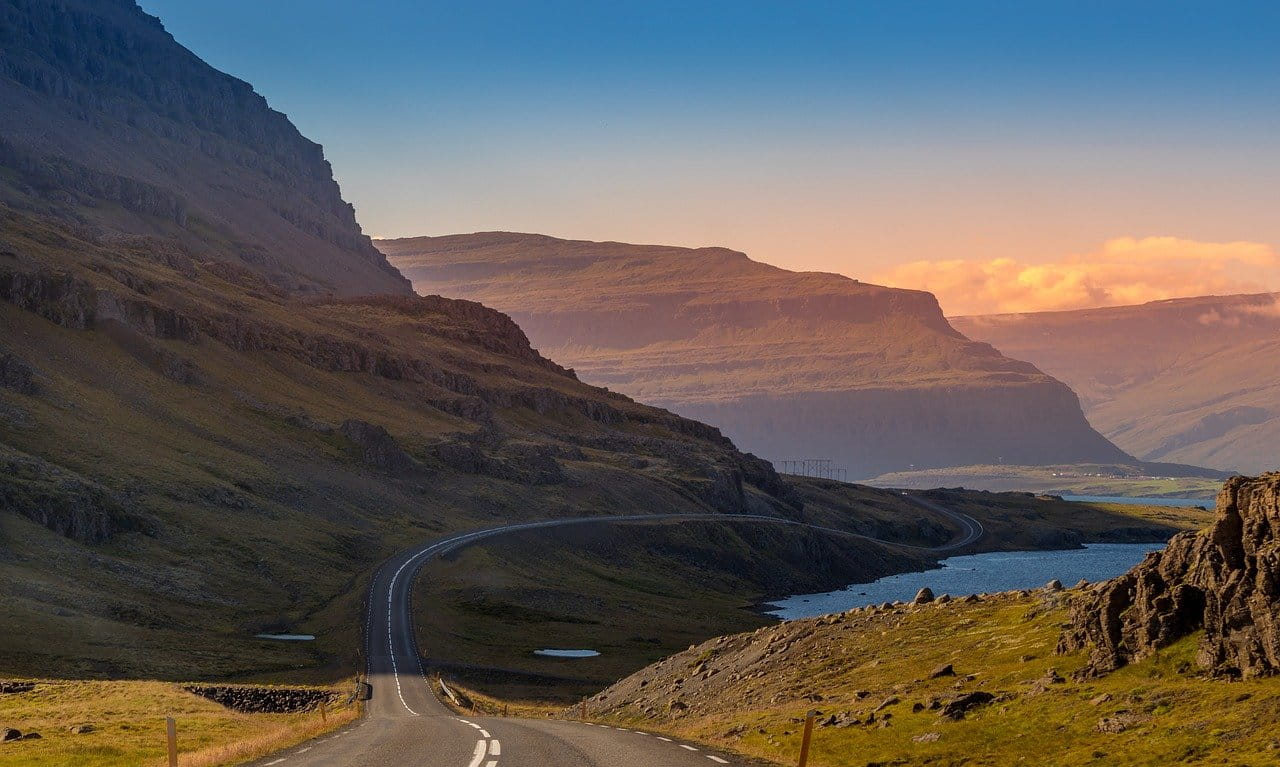 Iceland Road Trip Itinerary
Most people begin their tour of Iceland's Ring Road in Reykjavik. The nearby Keflavik airport is the main entry point to the island, and Reykjanesbær is a popular location for car rental in Iceland. It's only a 43-minute drive from there to Reykjavik.
Reykjavik is a fantastic city to rest, relax, and explore before beginning your road trip. Some of its top attractions include:
Hallgrímskirkja – Iceland's National Sanctuary and Church
National Museum of Iceland
Harpa Concert Hall
Viðey Island
Saga Museum
Nauthólsvík Geothermal Beach
Although slightly outside Reykjavik, near Grindavík, the Blue Lagoon is a popular geothermal spa that every tourist must visit while in Iceland. Visiting this stop at the end of your trip means you can benefit from the spa's relaxing properties.
Reykjavik also offers all the perks of any country's capital, including great food and nightlife. You can enjoy time in Reykjavik on either side of the road trip, as it marks the start and endpoint.
The Golden Circle
After leaving Reykjavik, the first route is The Golden Circle. You could drive this 140-mile route in around 3 hours, but that would be without stopping at the three major attractions along this road, including:
Thingvellir National Park
Geysir Geothermal Area
Gullfoss Waterfall
Gullfoss Waterfall is where this mini route gets its name from. Gullfoss translates roughly as "Golden" i.e. "The Golden Waterfall". Most people spend the day travelling around the Golden Circle before heading to the next leg of this Iceland road trip.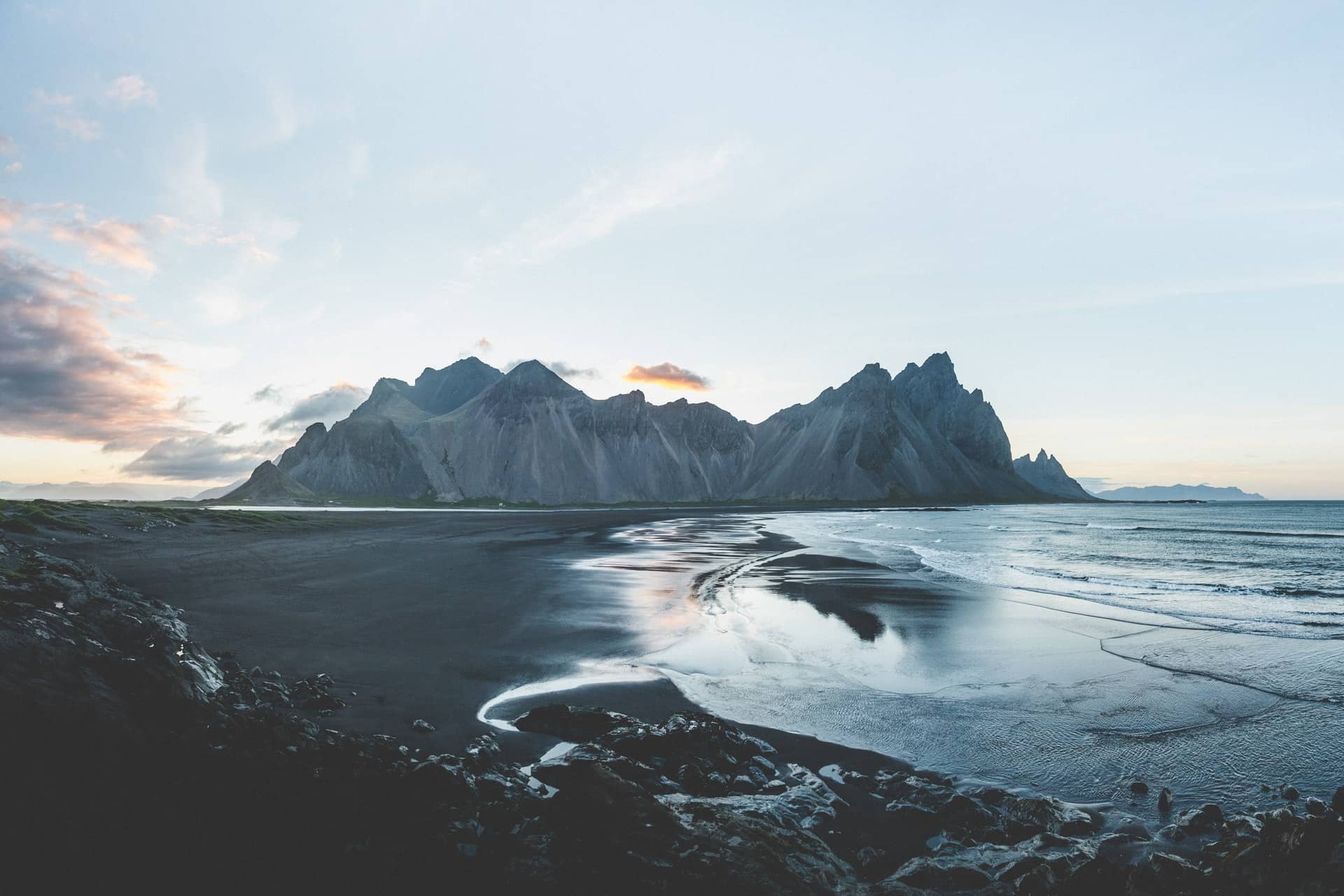 South Iceland
Spend two days exploring the south side of Iceland. Iceland's Ring Road will take you through Vik and then Höfn. Most tourists will spend a day travelling to each destination, stopping at all the fantastic tourist spots along the way.
Some of the must-see sights include:
Seljalandsfoss
Skógafoss
Eyjafjallajökull
Reynisfjara Beach (Black-Sand Beaches)
Vestmannaeyjar Islands (in summer)
Dyrhólaey
Skaftafell
Svartifoss (The Black Waterfall)
Jokulsarlon Glacial Lagoon
Diamond Beach
After Vik and Höfn, you'll be heading up the east side of Iceland towards Egilsstaðir.
East Iceland
Many tourists will stop overnight in Egilsstaðir to break up the drive, but if you're not interested in the tourist attractions on the side of Iceland, you can continue straight through to Mývatn. You'll be able to enjoy the view as you travel through the Eastfjords.
This stretch of Iceland's Ring Road isn't without its stop though. You may choose to visit:
Egilsstaðir Museum
Detifoss
Mývatn Lake
Dimmuborgir Lava Field
If you want the benefits of the Blue Lagoon but with fewer tourists, the Mývatn Nature Baths are an excellent alternative.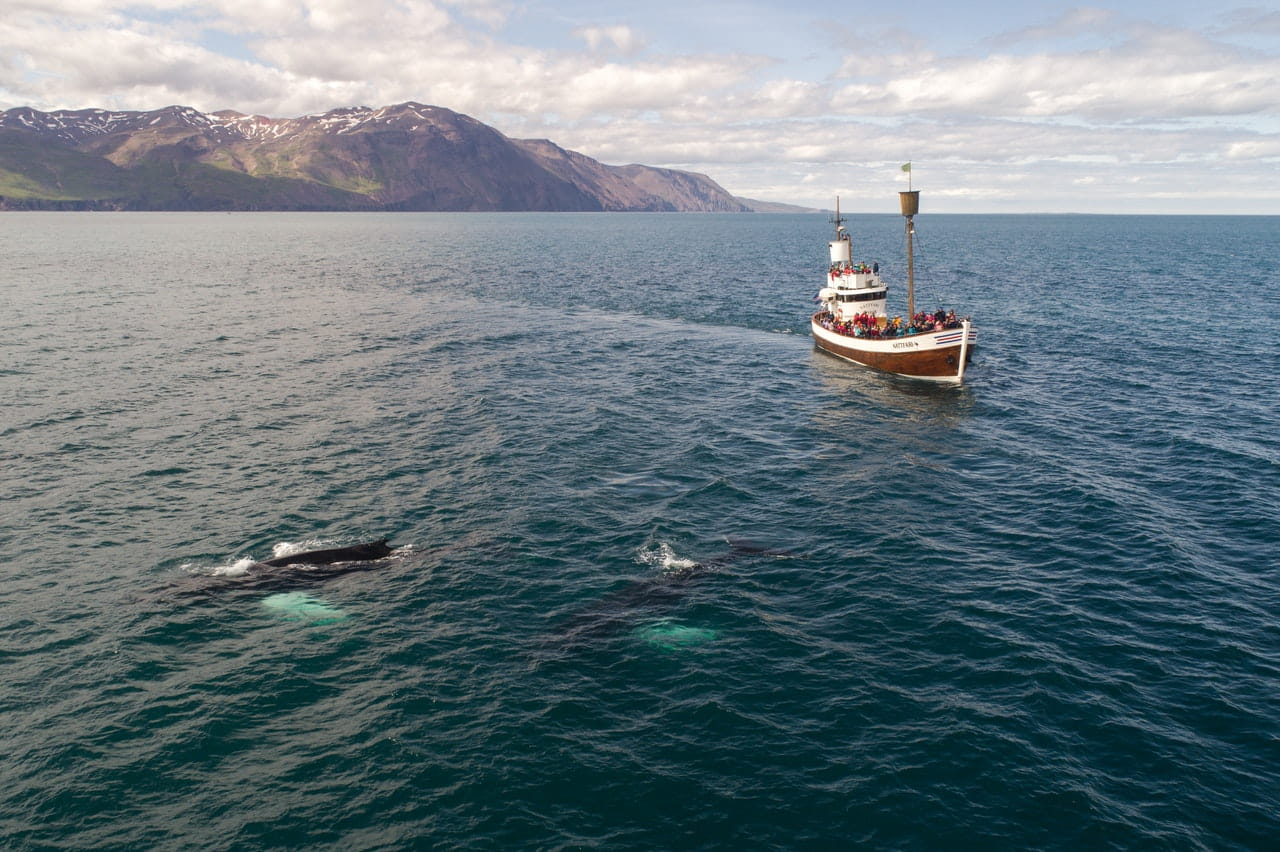 North Iceland
Once you leave Mývatn, you can continue on Route 1 or you can take a detour onto Route 87, which leads to Husavik: the whale-watching capital of Iceland. Tourists can enjoy seeing all sorts of marine life from the land, or you could take a trip out on a boat.
You'll then be heading towards Akureyri. Along the way, you'll pass Goðafoss Waterfall. After spending the night in Akureyri, you'll be heading down the northwest side of Iceland towards Borgarnes.
West Iceland
Borgarnes can serve as a great base of operations to explore some of the parts of the country not included on the Iceland Ring Road map. This can include:
Skagafjörður
The Peninsula of the Trolls
Snæfellsnes
Vatnsdalshólar
Þingeyrakirkja church
Once you begin the final stretch back to Reykjavik, don't forget to stop at Dritvík Cove. And if you've made good time, there are plenty of great Icelandic activities on this side of the island, such as exploring lava caves or inside the glacier.
Driving in Iceland can offer a unique and sightseeing-packed trip around the entirety of the country!
Need a Car?
If you're visiting Iceland and want to see as much of the country as possible, Iceland's Ring Road is the solution. Whether you're visiting in summer or winter, this route offers the perfect Iceland road trip. Book a flight, rent a car, and begin your journey!
Need to rent a car for your trip to Iceland? Circle Car Rental provides quality cars at quality prices! Click here to reserve your car now!