Iceland is known as one of the top tourist destinations in the world. From otherworldly landscapes, to incredible waterfalls – there is so much to see and do during your time here. But when it comes to food, there is so much to love about Iceland, too. In particular, there is a wide variety of Icelandic street food to choose from, whether you are looking for something traditional or unique.
---
Icelandic Street Food: History
Some travel experts say that the best way to really get to know a destination is through its street food.
Unlike fine dining, street food represents the people who inhabit the city or country. It is so deeply ingrained into the culture and history of a particular destination that it is sort of a learning experience in itself.
The street food scene in Iceland, particularly in its capital city of Reykjavik, is not as thriving as other neighboring countries. The unpredictable and cold weather is partly to blame for this. It would be difficult to maintain and operate a food truck on a daily basis given the unpredictability of the weather. 
In the past, if there ever were any food trucks, they were few and far between (and mostly only available at weekends). In recent years, however, there has been a big shift in this industry; the street food culture in Iceland is thriving. This is evident in the rise in popularity of food markets during summer and even during mid-winter. Most of these food markets remain open until Christmas.
Top 8 Icelandic Street Food
If you plan on visiting Iceland, here is a list of the must-try dishes that you can't afford to miss.
Pylsur or Icelandic Hot Dog
When you go to Iceland, don't miss out on trying their most popular street food item: pylsur, or Icelandic hot dogs. It was popularized by Bæjarins Beztu Pylsur, which is a small chain serving hot dogs on a stand in the capital of Iceland. 
Since then, hot dogs in Iceland have been coveted by tourists because they are made with a blend of beef, pork, and lamb using a natural casing. The lamb meat is from roam-free sheep in Iceland and gives it that distinctively delicious flavor. These hot dogs are best enjoyed with mustard, rémoulade, ketchup, and fried onions.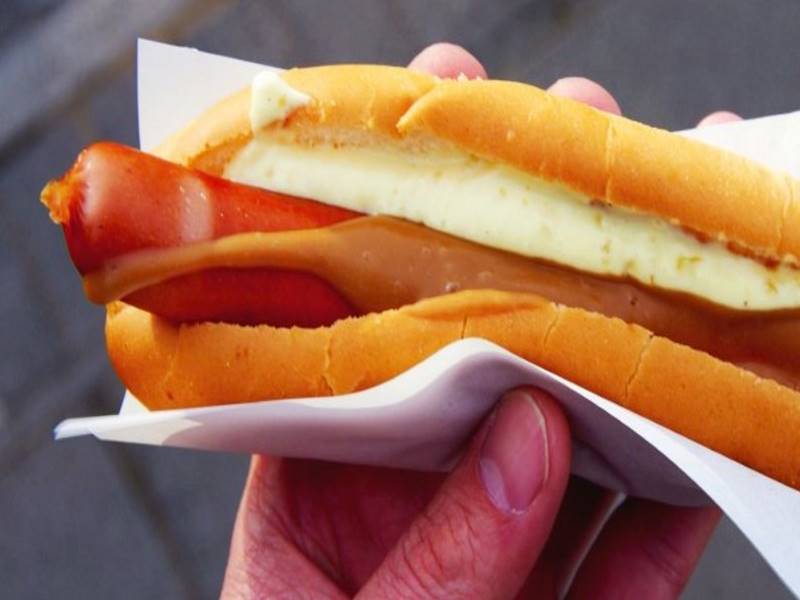 Scandi-Style Sandwich
Scandi-style sandwiches are growing in popularity within the Icelandic street food scene. There are more and more chains that are serving this dish, although they are also part of the menu of many restaurants. 
These sandwiches are best enjoyed as a quick bite or for a light lunch. They can be made with a variety of ingredients including Parma ham, pesto, mozzarella, tuna, and more.
Fish and Chips
Fish and chips is another popular street food item that you can enjoy in Iceland, particularly in the capital city of Reykjavik. There are many food stalls where you can enjoy them but the Fish and Chips at Grandi is probably the best option. Its proximity to the old harbor is also ideal because you can enjoy your meal while enjoying the view of the sea.
In comparison to the British version of the famous fish and chips, the meal in Iceland uses spelt flour so the batter is much lighter. In fact, it is often compared to that of a tempura. Also, it does not use beer in the batter.
Steamed Bun
Bao buns are another popular street food item in Iceland that you have to try. There are plenty of food stalls and trucks that you can get them from. Most of these food stalls have tables that you can sit on outside. 
The buns are filled with a variety of meat options, depending on what is in season. The soft bun is a beautiful contrast with the heartiness of the meat. 
Icelandic Fish Stew
Known locally as Plokkfiskur, the Icelandic fish stew is another popular street food dish in the country. The traditional recipe is made with fish, onion, potatoes, and béchamel sauce. This creates a creamy and thick broth that is comforting and ideal for the weather in Iceland. This hearty dish is typically enjoyed with a rye bread on the side.
Icelandic Rye Bread
Speaking of rye bread, this is another popular street food item in Iceland. It is a bit different from traditional rye bread because the loaf is quite dense since it is leavened using a bicarbonate of soda. It also comes with a mildly sweet flavor but is mostly hearty. 
Upon serving rye bread, they are sliced very thinly. It is often eaten with hearty dishes such as soups, stews, smoked meat, or pickled food. Or, you can simply smear a little bit of butter on it.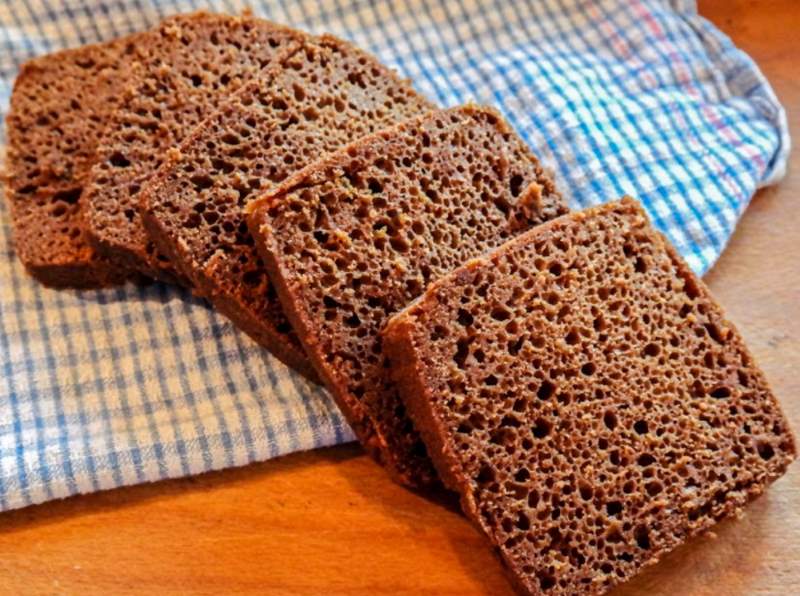 Icelandic Lamb Soup
Kjötsúpa is the name of this traditiona dish and is another one of the hearty street food dishes that Iceland is known for. The traditional recipe of the Icelandic lamb soup is to braise lamb or mutton along with some root vegetables such as potatoes, carrots, and various spices. It is so popular in Iceland that it could very well be named as a national dish. 
The popularity of this soup dish means that you can easily find food stalls and trucks that sell them. It is the perfect way to enjoy a hearty broth especially during the winter. 
Icelandic Pancakes or Pönnukökur
Pönnukökur, are Icleandic pancakes and another popular street food dish in the country. It is a favorite choice for the people of Iceland for their morning meal. However, the pancakes in Iceland are very different from that of the American version. It is much closer to the British pancakes because it is light and crispy on the edges. In fact, it is more like a crêpe than a pancake.
Since they are made with lots of eggs, these Icelandic pancakes make for a hearty breakfast. They can be served with something sweet or savory, depending on your taste. 
These are just some of the most popular Icelandic street foods but there are more options to choose from. Whether or not you consider yourself a foodie, it is a good idea to explore these food options to get an insight into the history and culture of Iceland.