Iceland is the gift that keeps on giving to international travelers. It's so achingly beautiful it looks like it has a permanent Instagram filter over it. And it's such a unique country jam-packed with things to do in Iceland that means there is always something to return for.
It's no wonder, so many international tourists visit every year, in pre-pandemic times and even now.
There are so many things to see, do, and eat in this wonderful country that it can be overwhelming to plan an Iceland trip. But whether you have a weekend or two weeks, these are the top, unmissable, fun things to do on any Iceland vacation.
1. Explore the Capital City of Reykjavik
Reykjavik is where most travelers base themselves when they visit Iceland. Only 122,000 people live in the capital city, which gives it a small-town vibe, but there is plenty to do here.
Towering over the city is Hallgrimskirkja church, and it is one of the top things to do in Iceland, let alone Reykjavik. You can climb to the top of this 75-meter expressionist building to see the panoramic views of Reykjavik and beyond.
The city also has tons of amazing museums. The National Museum of Iceland, the Reykjavik Art Museum, and the popular Icelandic Phallological Museum are all here.
It has a restaurant and nightlife scene to rival any other major European capital, too. Matarkjallarinn Foodcellar and Reykjavik Street Food are both laid-back eateries serving delicious food with an Icelandic twist. For drinks, head to Skuli Craftbar or Micro Bar.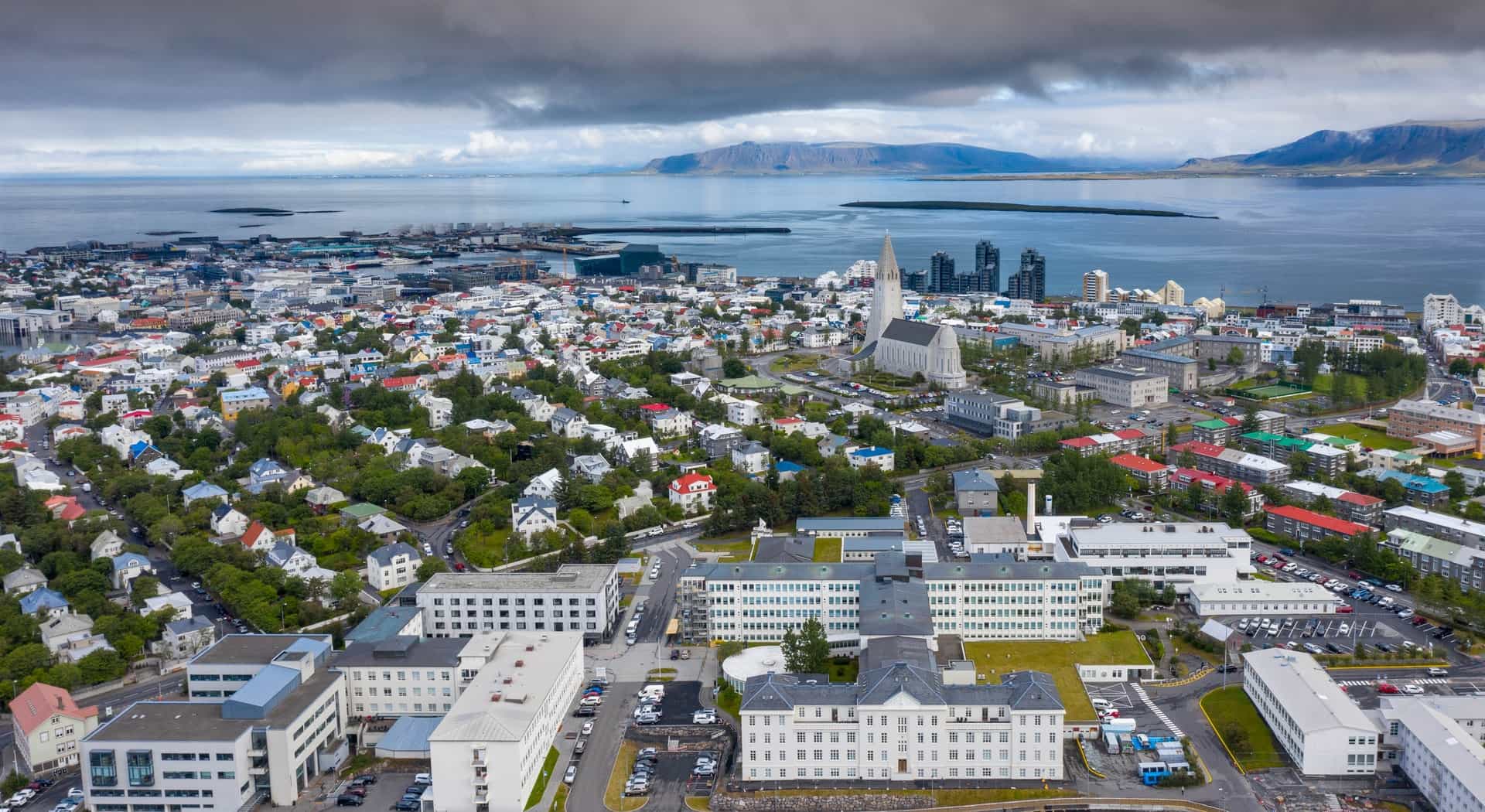 2. Witness the Northern Lights
When visiting a Nordic country, all international tourists want to see the Aurora Borealis with their own eyes. While it is never guaranteed, you can increase your chances of seeing the natural phenomenon if you visit Iceland at the right time of year.
Though the frigid weather scares many tourists away, you have the best chance of seeing them between October and April. The skies are much darker and for longer in midwinter than any other time. Though, it is not impossible to see them at other times.
But you do need to be awake at night to see them. You can book a nighttime excursion to a remote destination to get a better view of them. And, many hotels offer Northern Light wake-up calls if they appear.
Make sure you bring a good DSLR camera with a tripod if you want to capture any photographs.
3. Chase One of Iceland's 10,000 Waterfalls
With so many glaciers, frequent rain, and snowy winters, waterfalls are a common part of Iceland's natural landscape. No one knows the exact number of waterfalls, but there are at least 10,000 around the country in all shapes and sizes.
Here are some of Iceland's most famous waterfalls that you can visit:
Hengifoss
Skogafoss
Godafoss
Kirkjufellsfoss
Geysers are also a natural phenomenon you should see when you visit Iceland. They are small hot springs that erupt water into the air, and there are several around the country. The most famous is Strokkur which has frequent eruptions of around 20 meters into the air.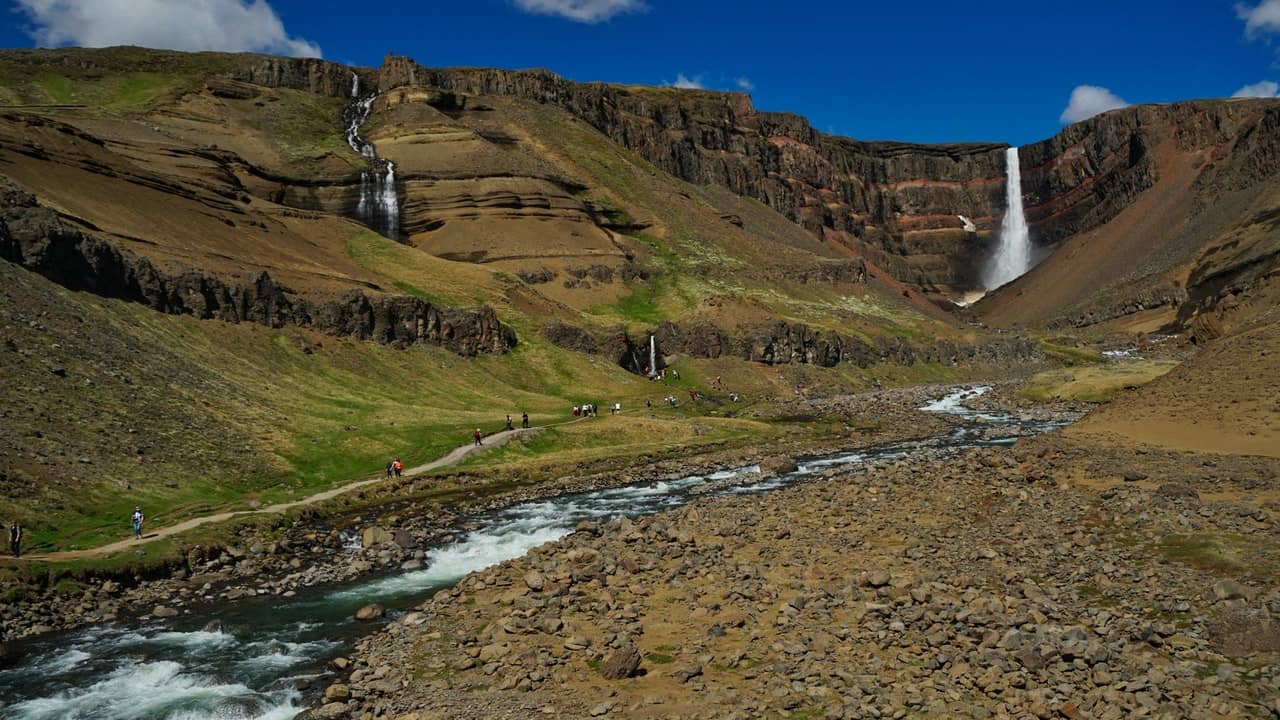 4. Relax in the Blue Lagoon Geothermal Spa
Figuring out what to do in Iceland that is relaxing? Head to the Blue Lagoon. It is a natural geothermal spa and a popular tourist destination thanks to its location near the airport.
You can swim around the spa and also enjoy the skincare and treatments on offer.
5. Book an Exciting Excursion
Iceland is the perfect vacation destination for adrenaline and adventure junkies. Here are only some of the unique activities you can do here:
Horseback riding on black sand beaches
Ice climbing on glaciers
Ice caving through glaciers
You can also drive ATVs through the countryside, explore volcanoes, dog sledding, river rafting, and so much more. Some of these activities are seasonal, so make sure you do your research before you go.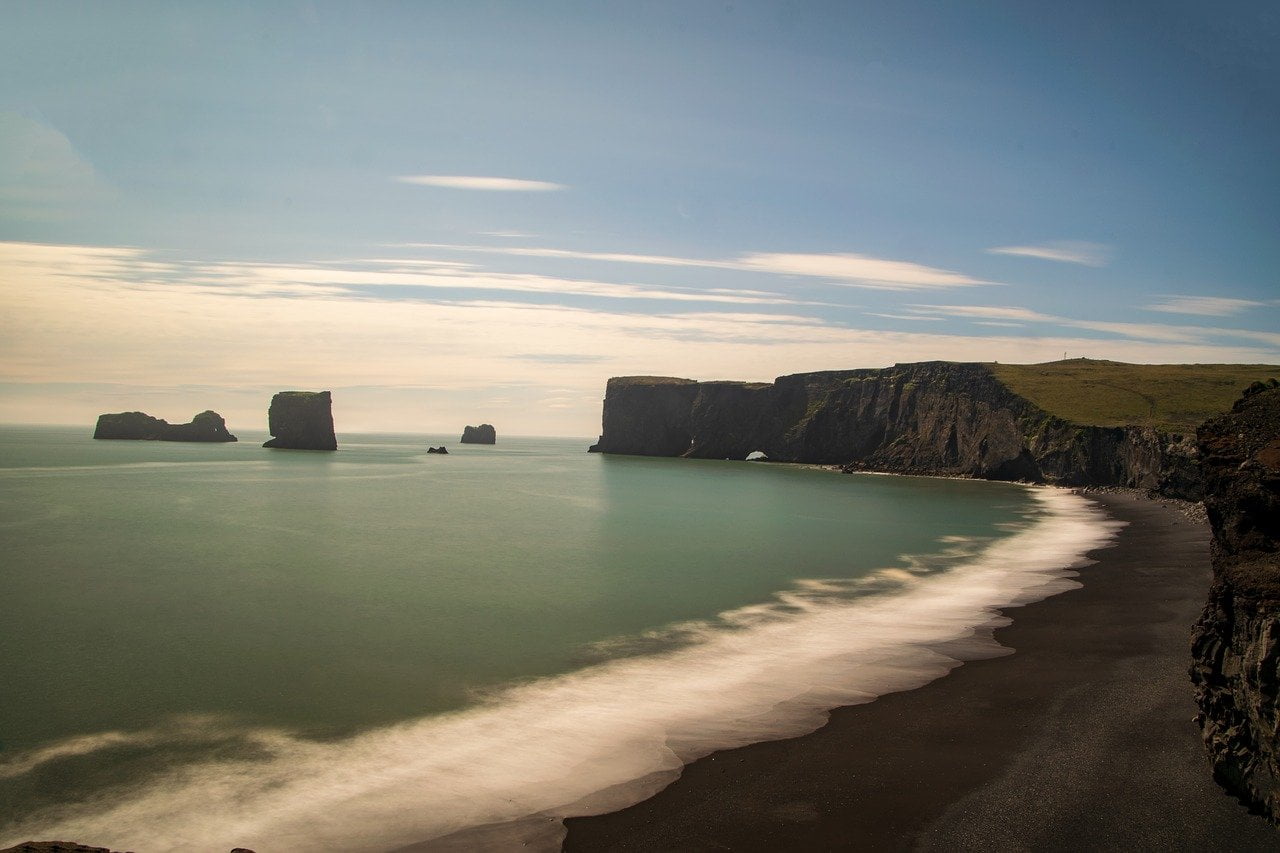 6. Learn About the Local Culture
Every country has its own cultural quirks, but Iceland's are particularly fascinating. Not having many trees or a rail network are somewhat odd to tourists, but the Icelandic respect of elves or "hidden people" is something else.
62% of the population believes in elves, and this superstitious nature creeps into everyday Icelandic life.
If small mythical people don't interest you (don't worry, they are peaceful), why not check out Iceland's local wool industry? There are plenty of authentic knitwear shops in Reykjavik, and they make fantastic gifts.
Or, if you prefer to experience other cultures with your tastebuds, join a traditional Icelandic food tour. You will be able to taste delicacies such as fermented shark, skyr, fish jerky, and sheep's head. Try brennivin (AKA Black Death), a traditional schnapps and Iceland's signature alcoholic drink.
7. Drive the Icelandic Golden Circle Route
There is so much to see in Iceland beyond the capital city. And the only way to explore the rest of Iceland is by hiring a car and driving around the Golden Circle.
It is a 300km/186-mile circular route starting in Reykjavik which takes in so many of the country's top natural wonders. You can see many geysers, waterfalls, and Þingvellir National Park along this road. And if you are staying in Iceland for longer, you could drive around Route 1, which is the ring road around the entire island.
Driving in Iceland is easy for international drivers thanks to the quality and width of the roads and the low traffic outside of cities.
Don't Miss These Things To Do in Iceland
There are so many amazing things to do in Iceland; it would be impossible to do everything on one trip. But as long as you make an effort to see these highlights, you will have an amazing Icelandic vacation.
You can maximize your days in Iceland by hiring a car and saving time on tour buses and public transport. Circle Car Rental is in a convenient location near Iceland's international airport. We offer a huge range of vehicles suitable to the local terrain and weather conditions.
Check out our FAQs page for transparent information on our policies, insurance, and prices.