Are you thinking of an Iceland road trip?
There are few epic adventures quite like driving Iceland's Ring Road. On any given day, the terrain changes will take your breath away.
You'll adventure through moss-covered lava fields, watching them transform into lush farmland. You'll see glaciers and mountains that give way to the striking black sands and columns of the coast.
But as beautiful as the journey is, it's still a hefty endeavor to undertake. You'll do well to have a little planning and preparation under your belt to make the most of your road trip.
That's where we come in! Keep reading for our guide on taking an Iceland road trip to get you started.
Reserve Your Rental Car Well in Advance
The easiest place to start your road trip is in Reykjavik where you'll arrive into. You can rent a car from Keflavik Airport. Or you can go with a reputable rental company in Reykjavik, like Circle Car Rental Iceland.
You'll want to book your vehicle as soon as you have even a loose timeframe for when you want to take your trip. In general, the earlier you book, the cheaper the rates will be outside of peak season. It's a good idea to try and book your car at least 3 months before your dates.
The advantage comes from the fact that (with insurance), renting a car will cost less than a lot of excursions. You'll be able to get more adventure for your money when taking a trip to Iceland.
If you need to book any ferry crossings like to Westman Islands, make sure you book those early too. There's limited vehicle space and these don't last long especially in summer.
Upgrade to a 4×4 Vehicle Where Possible
When it comes to security and safety on your trip, the sturdiness of an all-terrain vehicle is a huge plus point. This will be vital if you're planning to travel outside of the summer peak months.
You'll need to deal with sleet, snow, and ice which you have to factor into your driving plans. The Ring Road itself is Iceland's most popular road, and it's flat for the most part, with good paving.
But, when you're veering off to explore or see attractions, not all the roads are the same. A lot of routes to campsites, attractions, and B&Bs will be gravel or dirt roads, not paved ones.
If you're heading to the West Fjords, this holds even more true. There, you'll need to navigate steep, mountain passes that are bumpy and uneven.
You'll Face a Lot of Narrow Roads
You're not going to find anything like the six-lane expressways of America in Iceland. Most of them, in fact, will be one lane in width for each direction.
In some places, they'll be very tight, going down to single-track lanes so be mindful of this. You'll need to stick to your lane and won't have room to spread out.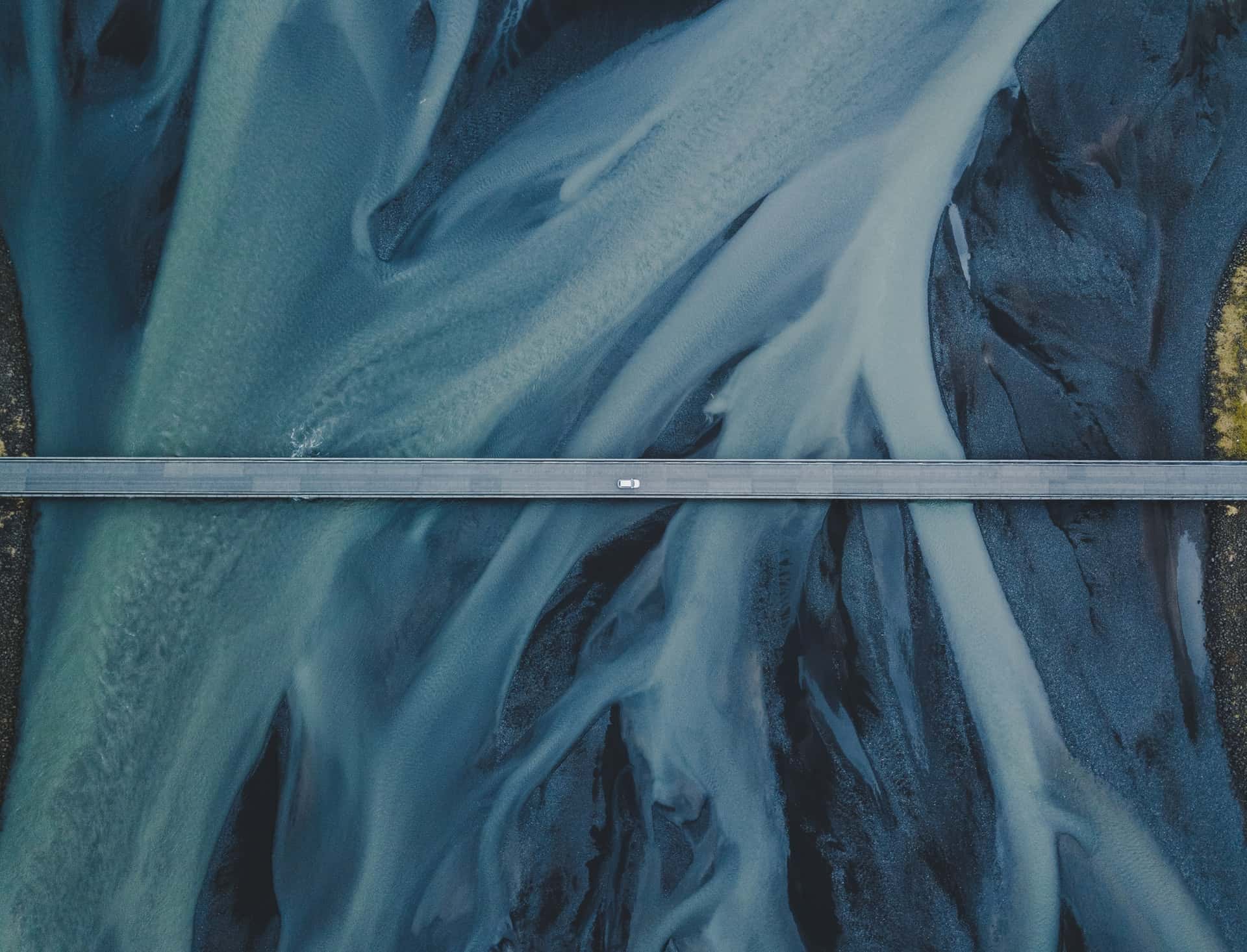 Take One-Lane Bridges Easy
Another thing you'll find is that Iceland doesn't have many two-lane bridges. In rural areas especially, expect to find one lane for each direction, or a single lane to give way on.
This can make crossing Icelandic bridges with oncoming traffic more than a little daunting. Not one will get annoying if you need to slow down and go over the bridge with caution.
In fact, it's the better method until you get more confident with them. Flick your headlights to show you're giving way to oncoming traffic on a single lane if you don't have right of way. Some longer bridges also can have wider sections that allow passing places for you to let others go past.
Cover Yourself With the Ash & Gravel Insurance
Most standard CDW insurance won't cover this type of damage, but this is a massive reality in Iceland. You'll find that driving here in Iceland won't be like any driving you're used to back home.
Kicked-up gravel and loose ash can damage or clog up cars with ease. If you've got yourself one of the many white rental cars, the damage will be even more visible.
Because of this, it's better to be safe than sorry and get the ash & gravel cover when offered. Otherwise, you could get caught out like many others who didn't. If anything happens, you'll end up footing the bill for the repairs. And these costs can go upwards of a few thousand dollars.
Get the Wi-Fi Option While You're At It
One of the biggest tips for your Icelandic road trip is to get the Wi-Fi option. You can rent GPS systems from car rental companies when you rent your car but this will lock you into a route.
If you're planning your excursions as you go, this means you won't be able to research while you're on the move. By getting the Wi-Fi option and hooking it up to your phone's GPS, you have this freedom.
Your co-pilot can do the research, while you're getting the vital directions you need. This is of particular use if you come across a site or location you'd like to visit while driving. You can find out more about what it has to offer and whether it's worth a detour.
Make Sure to Pack Your Car Charger and Cord
This could be an easy thing to forget, but it's vital you add it to the top of your to-do list. If you forget your car charger or cord, there won't be many places you'll find a replacement.
There's nothing worse than getting to a beauty spot and having no juice left on your battery for photos. While you should live in the moment, Iceland is too beautiful to not get photo memories.
This is especially important though if your phone is serving many different functions. From a camera to GPS to music and email, you'll need your battery at full. A phone charger and cord for the car will help keep your battery juiced and at 100%.
Have Snacks on Demand
One thing to note about a vacation to Iceland is the pricey cost of meals and eating out. If you don't want to blow all your spending money on food, the solution is to have a healthy stock of non-perishables.
Snacks like nuts, dried fruit, and granola bars are best. They're better for you than junk food and offer a slow release of energy to keep you going through the day.
This tip means that you can pack a cheaper lunch or substitute it with snacks. Either this can save you money, or leave you more to splurge on eating nicer fancier dinners of local cuisine.
Reusable Water Bottles Are Your Friend
There is zero needs to waste your money on bottled water here. You have access on the road to the freshest, pristine water, for free, from Iceland's natural faucets.
The fresh rivers flowing from glaciers and mountains give a wealth of pure, freshwater. The tap water, here, is perfection. It's not like going to other countries where you're told to avoid tap water at all costs!
Make sure each of you has a reusable bottle, and you can refill on the go. Most rest stops or your hotel/campsite are perfect places to fill up, but any tap will do!
And Don't Forget a Thermos
If you're going to struggle without your dose of morning caffeine, then this tip is important. Make sure you buy or bring a thermos, with you. Even if you don't drink tea or coffee a lot, the warmth of those drinks will chase away any chilly mornings.
Most hotels, farm stays, and B&Bs will include breakfast in the price, but most won't offer to-go cups. With most towns being miles apart, bringing your own in sage advice, as you might struggle to buy one there. You could drive for over an hour without seeing a store or rest stop.
Take Music You Like
Reykjavik has a reputation for indie music but you might find the radio stations lacking. Especially as you travel further into the wilderness and away from the major towns.
Set up a road trip playlist ahead of time and bring your smartphone or mp3 to play it. You can use your rental car's Bluetooth to connect the devices for everyone in the car to enjoy.
If you want something fitting for the journey, why not try Bjork's Greatest Hits? She's the country's most iconic singer. Her songs would provide a fitting soundtrack to your journey.
You'll Be Driving on the Right
For many Americans, this will come as a huge relief. You're not going to need to do everything backward and get in a tizz. Traffic will move the same as it does back home, unlike in other parts of Northern Europe. One thing to note when booking your rental car though is if it's automatic or stick shift.
Don't Go Off-Road
Make sure you're clued up on Icelandic road laws before your trip to avoid being caught out. While you have your 4×4, the expansive landscape may call you if you're more of a thrillseeker. Don't let temptation take you into off-roading unless it's marked as allowed, it's illegal.
There is a very large fine if you're caught doing it. Also, there's a large chance you'll damage your rental car, and you'll be responsible for the bill to fix it.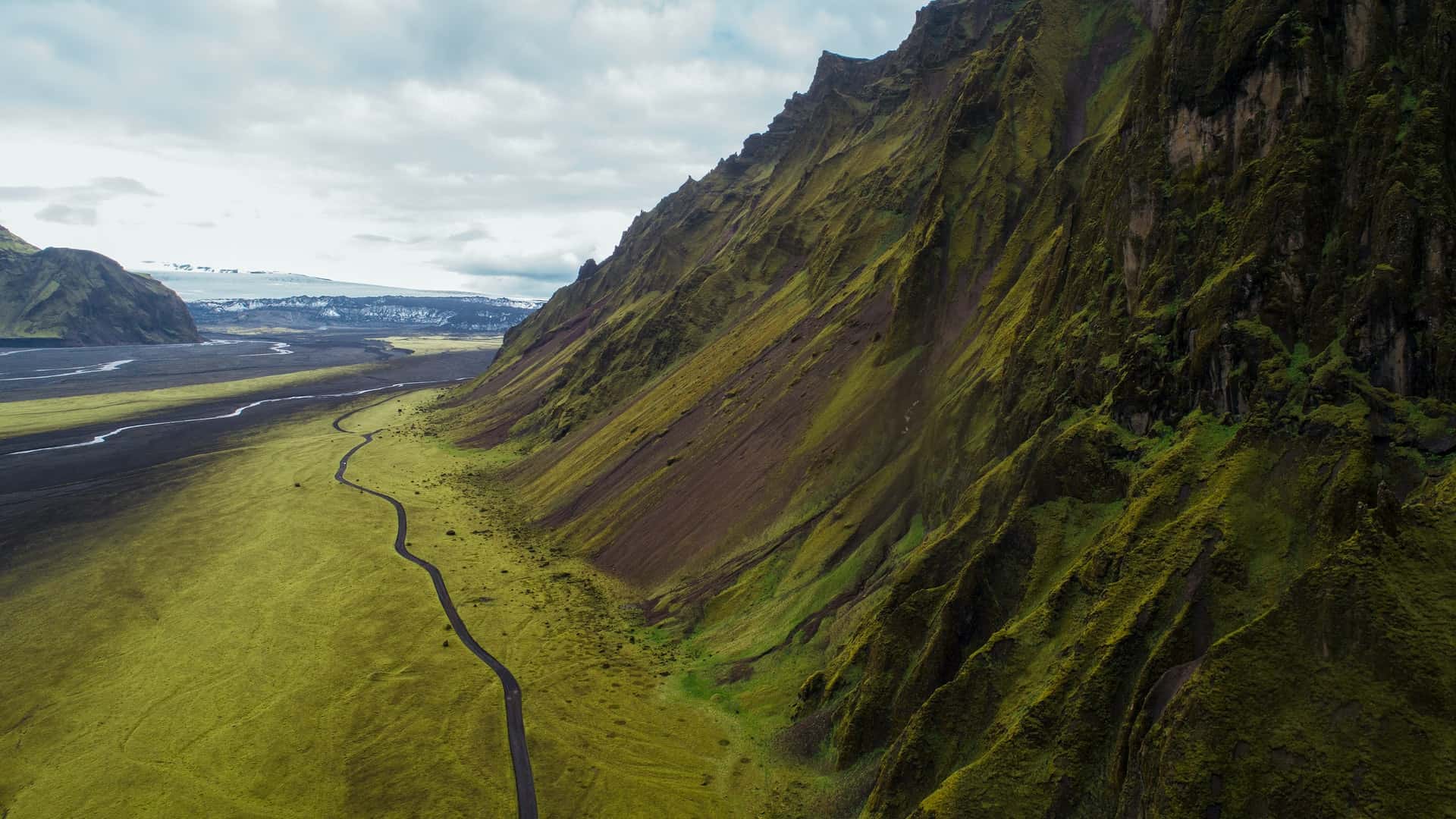 Be Mindful of Speed Limits
The standard speed limit for cars n Iceland is 50 km/hr (30 mph) in built-up urban areas. For rural gravel roads, it's 80 km/hr (50 mph) and on paved rural roads, it's 90 km/hr (56 mph).
You won't see Icelandic police patrolling like you would on an expressway back home. What will catch you out are the speed cameras they have. During the summer months, where tourists are likely to stray, they're used in full force.
Keep Your Headlights Switched On
One of the requirements in Iceland is your headlights go on and stay on as soon as you start the engine. In the winter months, daylight is so fleeting it's vital for visibility.
The rules extend all year round though, even in the summer when daylight goes long into the evening. So, don't get complacent and keep them on while driving!
Don't Expect A Lot of Rest Stops
It's not uncommon while road tripping in Iceland to drive 80km (50 miles) without seeing a single rest stop. This means you should make sure you top up the gas tank wherever you can to always be at least a quarter full. Also empty your own tank at any opportunity too, as toilet breaks will be few and far between also.
Prepare for Dramatic and Sudden Shifts in the Weather
The weather in Iceland is temperamental, to say the least. Make sure you have every piece of clothing for the temperatures and weather types for that time of year.
Prepare for it to be sunny one moment then snowy then rainy, with a full loop back to sunshine. If you're visiting in winter, take extra caution for snow, sleet, and ice. You should expect to spend less time on the road too, as there are a limited number of daylight hours.
Understand There Will Be a Lack of Road Signs
Iceland isn't a nation that's huge on billboards and signs. On the plus side, it means the ethereal landscape remains unspoiled. On the other side, you're going to need your co-pilot on top navigational form.
If you don't read Icelandic, the road signs they do have aside from being a little funny, won't be much use. You can make a fun traveling game out of trying to pronounce the names though. Also, look out for the rather helpful signs that will announce you're not in a town anymore.
Pull Over As Soon As the Urge Strikes You
You're going to drive through some of the most spectacular scenery on Earth. We're not exaggerating when we say the views will take your breath away. Don't resist any urge to pull over and take in the view for all its glory.
Take your time, soak everything up and live in the moment. You don't want a road trip full of regret as you only get a glimpse of the beauty in the rear mirror.
Take lots of pictures too. While they won't be the real thing, you can share the magic and joy with friends and family back home.
Iceland Road Trip Tips Not to Miss
So, there you have it! Now you've read our guide on taking an Iceland Road Trip you're all set to get started.
Choosing a road trip will give you unbridled freedom to the stunning beauty of Iceland. You'll be able to take in more of the sights, travel around easier and pack your vacation with more memories. To make the most of it, know the local road laws and plan for essentials like accommodation and car rental.
If you're looking to rent your car for an Icelandic Road trip, book with us today. At Circle Car Rental, we've got the perfect rental car for all your road trip needs just waiting for you.