In recent years, Iceland has catapulted to the top of many people's travel bucket lists. While the land of fire and ice is a far cry from your average sunny beachside vacation spot, this is what makes it so appealing to those looking for something a little special and unexpected for their next trip.
Travel destinations don't come much more unique than Iceland, where you can find everything from the best seats in the house of the Northern Lights to the eerie midnight sun, as well as no end of spectacular scenery and incredible wildlife.
Want to know why you should visit Iceland? Keep reading to find out just some of the many reasons an Iceland vacation is always a good idea!
1. Great Views of the Northern Lights
For many people, planning their perfect Iceland trip means working out when they'll get the best views of the Northern Lights (Aurora Borealis). Although it's a winter phenomenon, you can expect to see the Northern Lights from September to April. So, if you aren't keen on the freezing temperatures and long nights of an Icelandic winter, it might come as a relief to learn that travel experts claim that the start and end of the season are the best times to catch a glimpse of this elusive astral show.
2. Incredible Natural Scenery
Iceland is home to some of the most breathtaking natural scenery you'll ever see, making this one of the main draws for a visit to the Nordic nation. Even during a short visit, you can expect to see dramatic black sand beaches, multicolored rhyolite mountains, geothermal lakes, glaciers, ice caves, ancient volcanoes, and no end of waterfalls.
And, since you'll likely be hiring a rental car and exploring on your own terms, you'll be free to explore and travel to whatever sights interest you the most. In fact, the beauty of driving in Iceland is how many stunning sights you'll see on your way to wherever you're going. So, while you're sure to want to stop and take photos, you'll see plenty of stunning landscapes without even stepping foot out of the car.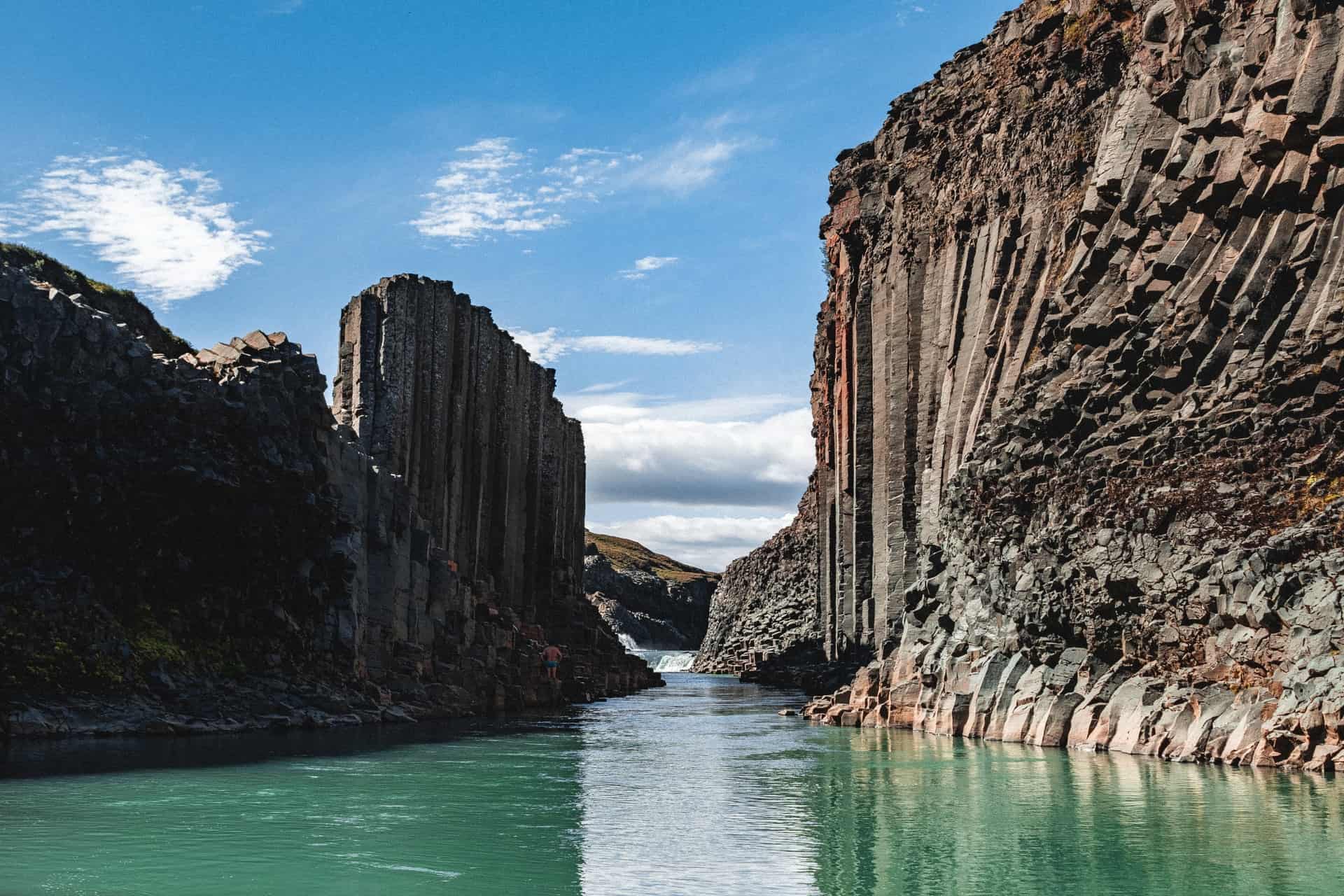 3. Unique Culinary Flavors
There's no denying it, the best vacations are those full of culinary treats and food memories we continue to savor long after we've landed back home. Luckily, Iceland is full of incredible street food treats such as crepe-style pancakes, steamed buns, and special Icelandic hotdogs.
As for local meals and delicacies, smoked puffin, fermented shark, buttery potatoes, and smoked lamb are all must-tries for those of you keen on sampling Icelandic specialties. What's more, advancements in sustainable farming mean that the ingredients will always be fresh, natural, and of the highest quality.
4. Exploring in the Midnight Sun
Although there are many unique things to do in Iceland, one of the coolest experiences for many travelers is the midnight sun. Iceland's northern spot on the globe means that the sun doesn't set at night during the summer months, meaning that you can continue exploring well into the early hours of the morning.
As well as eerie experiences like a midnight walk on the beach as the sun dips but never sets, you can use this never-ending daylight to your advantage by hitting up busy tourist attractions during unsociable hours.
5. Wildlife Galore
No Iceland trip is complete without a spot of wildlife watching!
In particular, Iceland is famous for its range of different whale species, including minkes, bottlenoses, and humpbacks. Visitors flock from all over the globe between April and October to catch sight of these magnificent creatures in the North Atlantic and Arctic waters. And, while you might think the 99 percent sighting chance during this time is an exaggeration, it's a solid guarantee!
If feathered friends are more your thing, you'll be pleased to learn that Iceland is also a birdwatcher's paradise. From northern waterfowls to Slavonian grebes, Iceland boasts some of the most incredible species in the world. And then there are the cute puffins. With as many as 10 million of them in Iceland, it's almost a given that you'll see at least one of them on your travels.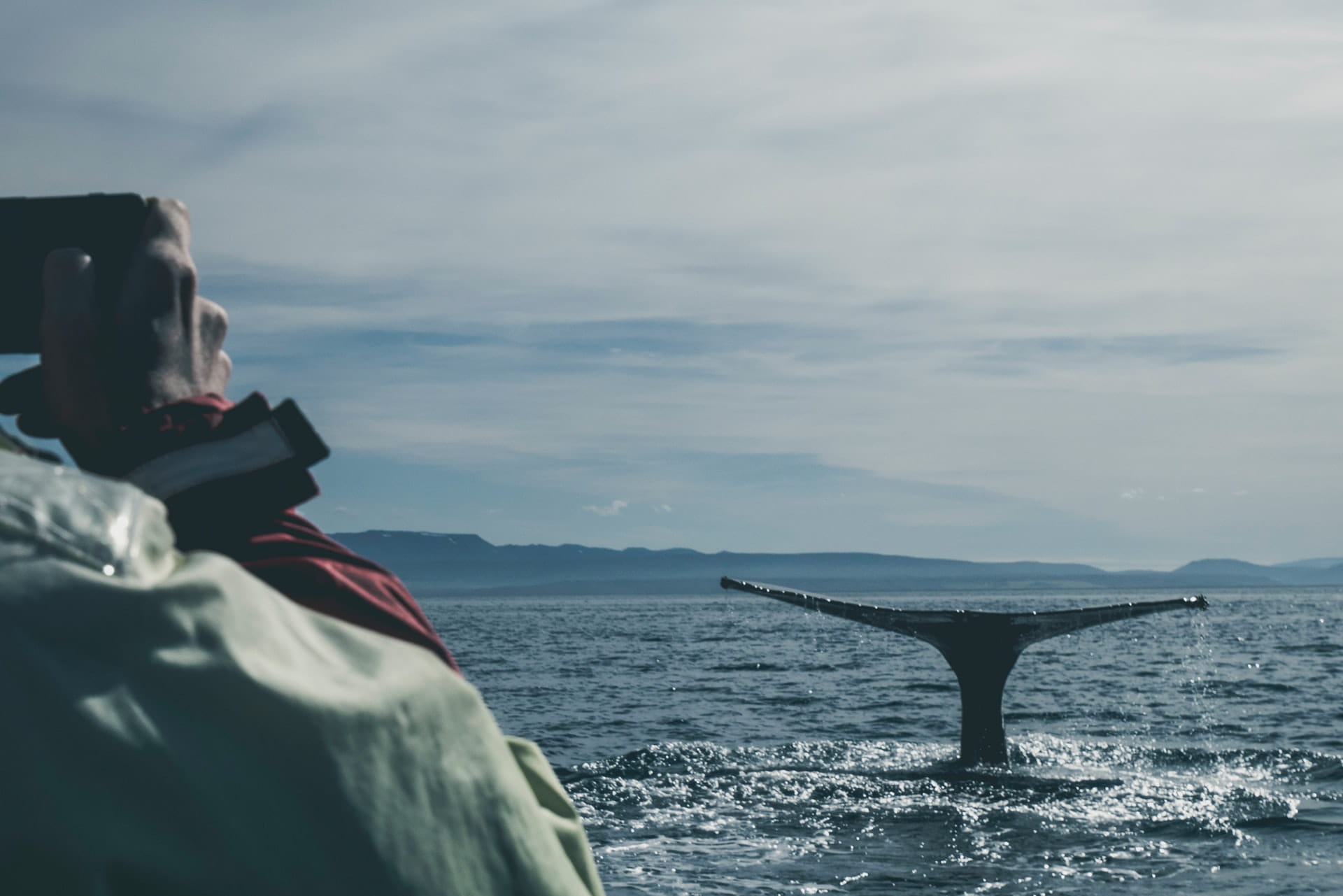 6. Friendly Locals
Despite the harsh natural environment, Icelanders are among some of the happiest people in the world, often placing in the top five of the UN's quality of life index. Icelandic society is modern and progressive, and its natives are often keen to ensure that you have one of the best vacations of your life in their country.
Wherever you go, you're sure to find a friendly local willing to offer you driving directions and travel advice. After all, they're proud of their country's history, traditions, and natural beauty and want to make sure that all visitors experience the best that Iceland has to offer!
7. It's Closer Than You Might Think
Iceland might sound like another planet but it's actually a lot closer to home than you might think. While the landscape is dramatically different from the United States and the rest of Europe, you can fly to Reykjavik, Iceland in under six hours from New York, in three hours from London, and under four hours from Berlin.
Sure, it's not the kind of trip you'd want to make for a weekend away, but Iceland is ideal for a week-long trip you'll never forget!
Reasons to Visit Iceland
We could go on about the many many reasons why Iceland is one of the most exciting and fascinating travel destinations in the world. But, the truth is, our words will never be able to do Iceland justice.
The only way you'll truly understand the magic of Iceland is by seeing it for yourself!
Are you planning to visit Iceland soon? If so, renting a car is by far the best way to experience all that Iceland has to offer. Be sure to check out our FAQs for the answers to your questions, or feel free to contact us today for more information!