In 2019, there were about 2 million foreign visitors to Iceland. Considering that there are only a little more than 350,000 that live in Iceland, that's pretty impressive!
People from around the world are drawn to visit Iceland for a long list of reasons. The aurora borealis, the ever-present summer sun, and the glaciers and glacial lakes are only a handful.
If you're going to spend a week in Iceland, it can be difficult to decide how to spend your time. For that reason, we've put together a seven-day itinerary that you can use to help create your dream vacation.
Before we hop into more specific vacation planning, let's learn a little more about what you need to know before visiting Iceland.
What You Need to Know Before You Spend a Week in Iceland
One of the wonderful things about traveling is getting to experience cultures and landscapes around the world. When you visit Iceland, you won't be disappointed. However, it's worth knowing what you're getting into so that you can plan accordingly for your trip.
The Weather
The weather in Iceland can vary greatly. You might experience rain, fog, snow, and sun all on the same day. This means that dressing in layers is essential when you are taking a vacation to Iceland.
The temperature in the summer can range from 50 degrees to 77 degrees. In the winter, the temperatures can range from -22 to 32 degrees.
The Currency
Iceland doesn't use the EUR even though it is a member of the European Union. Instead, it uses the Icelandic króna.
This country is known to be expensive when compared to other nations. This means that having a budget and sticking to it is important if you are worried about costs on your trip.
The Cuisine
The cuisine in Iceland is also worth knowing about before traveling. Much of the food is fish-based, as one might expect. You can definitely find western type foods like sandwiches, burgers, soups, and pasta at many restaurants.
Cultural Etiquette
The culture of Iceland has strong ties to the Nordic region in general and specifically the Vikings. Icelanders are committed to preserving the traditions and cultures that come along with being Nordic.
Whenever you are traveling to a new country, it's worth knowing the etiquette there. Different cultures can find certain actions acceptable and inappropriate. As a guest in a new country, it is only right to learn how to act in a respectful way.
First of all, it's important to remain courteous when trying local delicacies. Secondly, if you are going to use a pool or a sauna, it's important to shower first. It's also worth noting that tipping is not required when you are dining out or receiving other services.
If you are going to enter someone's home, it's polite to take your shoes off. You'll also learn in your time there that punctuality is not strictly enforced, and it's normal for people there to show up 15 minutes late.
To learn more about the cultural etiquette in Iceland, check out this article.
The Natural Landscape
Iceland is known as the land of Fire and Ice for a reason. There you can discover glacial lakes and glaciers as well as volcanoes. This makes Iceland an awesome destination for outdoor enthusiasts and weekend warriors.
You can also find geothermal pools all over Iceland. Many people enjoy swimming in the Blue Lagoon, which has average water temperatures of 102 degrees throughout the entire year. This is mineral-rich, warm seawater that is known to be healing to the skin.
Road Tripping
One of the best ways to travel around Iceland is by car. While you can bring your own vehicle by ferry if you are traveling from Denmark, car rental is most likely the best option for many travelers. For short-term visits, licenses from the US, UK, Australia, Canada, and New Zealand are all valid.
You can learn more about driving in Iceland here.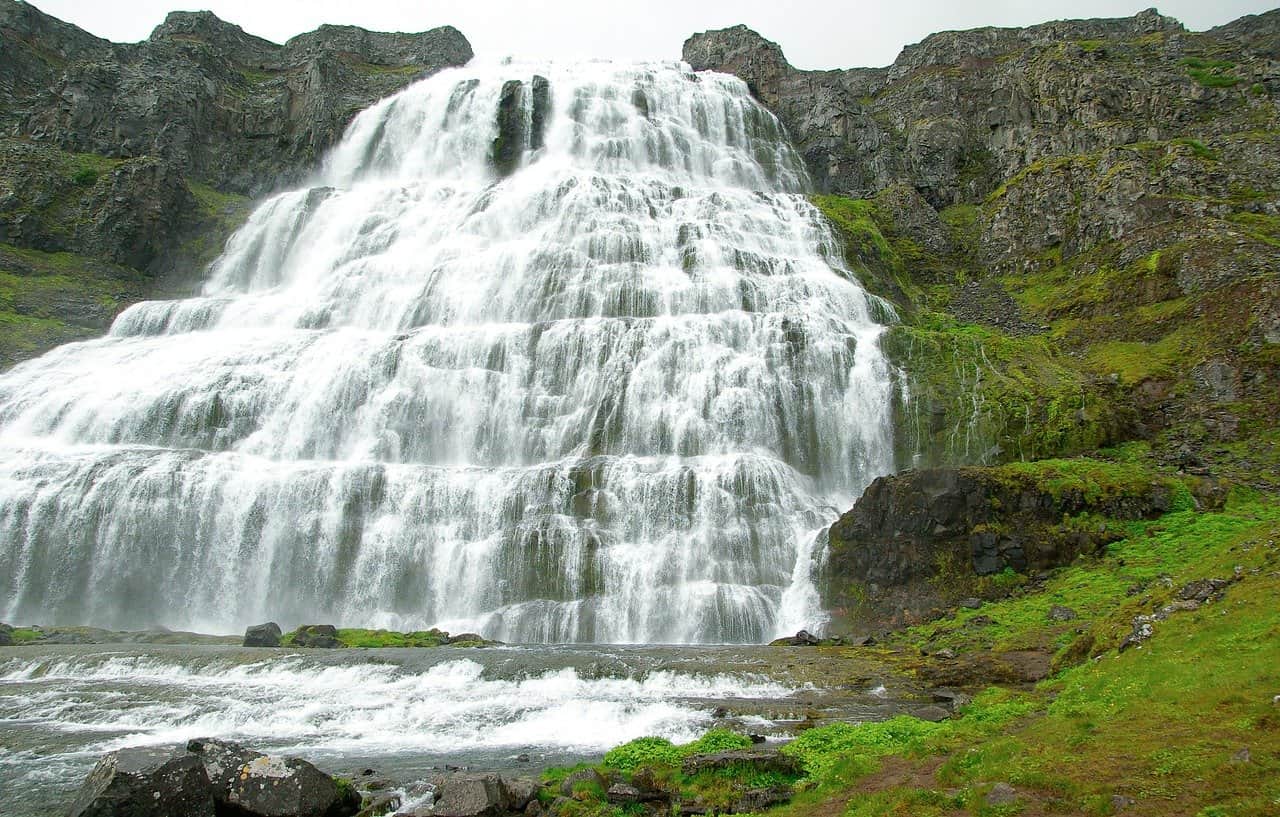 7 Day Itinerary For a Vacation to Iceland
There are countless different ways you can organize your 7-day itinerary for a week in Iceland. Depending on what your interests are, there might be certain spots on your "definitely" list and others that are more of a "maybe."
Day 1: Reykjavik
On the first day, you can fly into the capital of Iceland. Here you will find the main international airport. If you arrive early enough in the day, you can explore the center of the city on day one.
Day 2: The Golden Circle
Just over an hour away from the capital is the famous Golden Circle. According to Boston Magazine, visiting the Golden Circle is "basically the most beautiful trip you'll ever take."
Day 3: The Westfjords
On the third day, consider taking another road trip to the Westfjords. If you're going to make this journey, be sure to leave early in the morning to accommodate time for driving.
Along the way, you'll get to view the stunning landscape of Iceland. When you arrive to the region, you will get to see beautiful fjords, vast landscapes, stunning waterfalls, endless beaches, and so much more. A hidden gem in a remote part of Iceland, this is a great way to get off the beaten path.
Day 4: Dynjandi Falls and Patreksfjordur
If you're hunting for impressive waterfalls in Iceland, check out Dynjandi Falls. There are seven waterfalls that make up this beautiful spot, and the sound of the waterfalls drowns out pretty much everything else. Next, you might consider taking a road trip to Patreksfjordur.
Patreksfjorder is the biggest town in the southern half of the Westfjords. The population here is only about 680. This is a lovely spot to visit, as it is close to a number of gems like the Latrabjarg cliffs and Rauoasandur beach. However, be sure to check the weather and road conditions if you will be driving there on your own in the winter.
Day 5: Latrabjarg and Raudasandur
While still in the Westfjords region, you can explore Latrabjarg and Raudasandur on day five of your trip. At Latrabjarg, you will find imposing cliffs where the land meets the sea.
There are also many puffins here, which you can find nesting in the sides of cliffs. Be warned: the wind gets very strong here, so people are advised to lie on the ground if they wish to get near the edge of the cliff.
Rauoasandur is the famous Red Beach of Iceland. If you're lucky, you might even find some seals basking in the sun here.
Day 6: The Snaefellsnes Peninsula
On the way back to Reykjavik, there are a number of places you can stop. You might consider taking a ferry across the Breidafjordur, which can help create some variety in your travel and speed up your trip back.
You can then visit some of the attractions that make the Snaefellsnes peninsula famous. This includes the black church Budir. This is a popular wedding venue and is one of the most photographed churches in the country.
You can also check out the Kirkjufellsfoss waterfall. It's quite beautiful and is not as frequented as more famous spots like the Golden Circle.
Day 7: Back to Reykjavik
On the final day, you can finish your trip back to Reykjavik in order to prepare for your flight back home. On the way, you might consider checking out the Snaefellsjokull glacier. Depending on what time you are leaving Iceland, there might also be some more time to explore the city of Reykjavik.
If you're looking for more advice when it comes to what to do in Iceland, check out these nine unique things to do.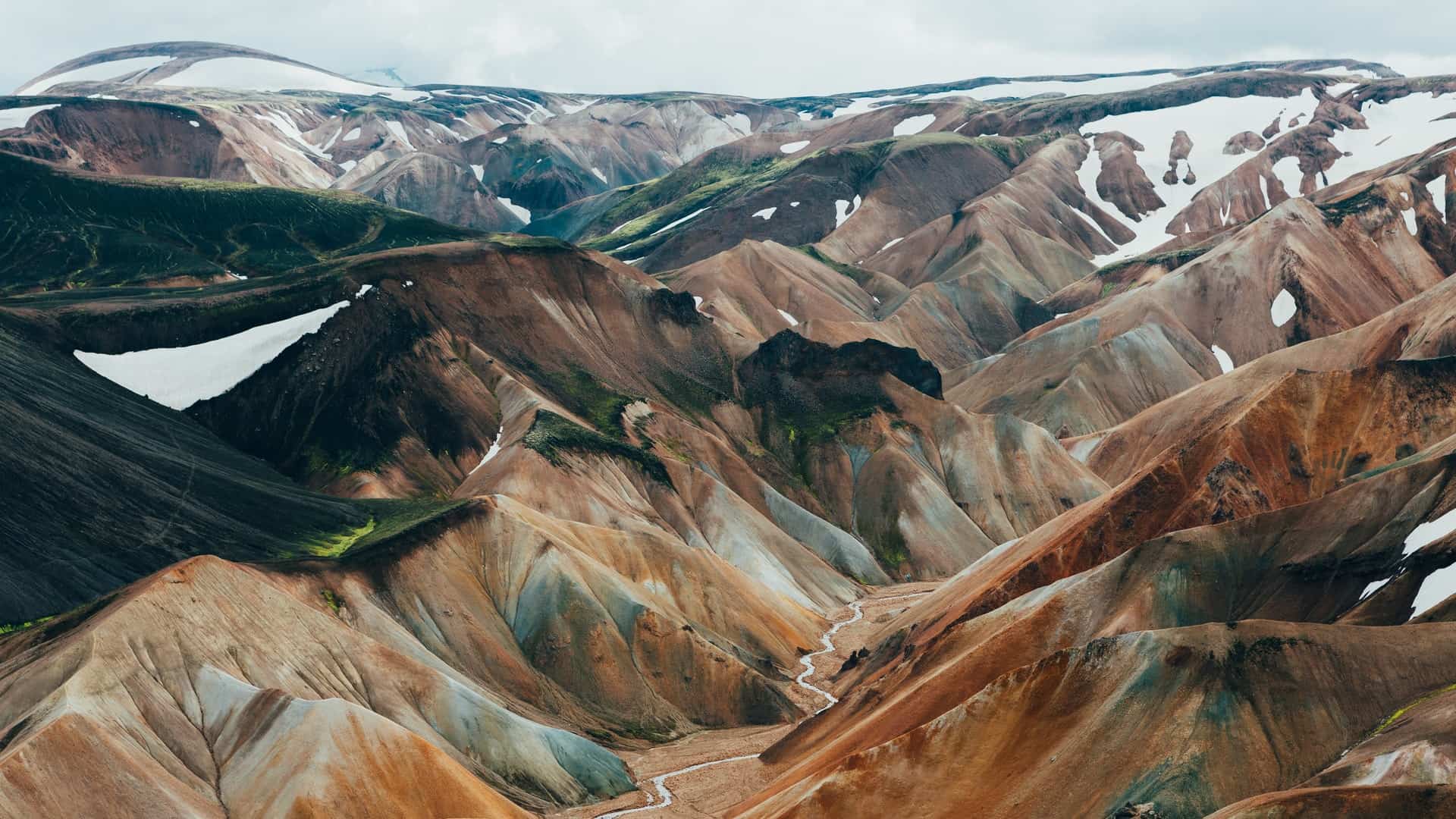 Reasons to Visit Iceland
Not convinced that Iceland is the right place for your next vacation? Let's dive deeper in some of the compelling reasons to make this your next destination.
The Midnight Sun
Iceland is just below the Arctic Circle. This means that from mid-May to late July, the summer nights look a lot more like day than you might expect. There is something so incredible about experiencing the sun in the middle of the night, and it perfectly accompanies the incredible landscapes of Iceland.
The Northern Lights
When you think of Iceland, there's a good chance you think about the northern lights. You can view them from September to mid-April. Your best chance of seeing these incredible dancing green lights is if you head out of the city and get away from the electric lights of civilization.
The Geothermal Baths
You can find natural pools all around Iceland. However, some of the most astonishing ones are found in Landmannalaugar. Known for its stunning beauty, this is a natural reserve located in the highlands.
The Whales
Iceland has increasingly become the whale-watching capital of Europe. Home to more than twenty species of whales, you have a pretty good chance of seeing a whale if you go whale watching here.
There's something truly incredible about encountering Icelandic whales in their natural habitat.
The Glaciers
Did you know that 11% of the landmass of Iceland is covered by glaciers? The biggest of these is known as Vatnajokull. It covers most of the central and southern highlands.
Some of the most astonishing attractions in Iceland are due to the presence of these glaciers. There are many guided glacier tours that are offered, whether you want to travel by foot, snowmobile, or helicopter.
The Volcanoes
If it weren't for volcanic eruptions, there wouldn't be an Iceland. On the island, there are still tons of active volcanoes. You aren't necessarily very likely to see an eruption if you're only visiting for a short while, you can definitely take a volcano tour while you're here.
The Highlands
The highlands cover most of the interior of Iceland. Many of the most incredible natural wonders of Iceland can be found here. You'll often hear this region referred to as the heart of Iceland.
This is a wonderful place if you prefer to travel away from tourist attractions. You can travel for many hours without seeing the slightest sign of civilization beyond the road that you are on. If you are looking for serenity, beauty, nature, and peace, this might be your spot.
The Horses
Did you know that Iceland is home to its own type of horse, known as the Icelandic horse? These majestic creatures have played a very important role in both the historical and cultural development of Iceland.
When the first Viking settlers colonized Iceland, they brought their best horses with them. Over time, this breed has been shaped by the harsh conditions of the island making them particularly unique and distinct when compared to horses elsewhere in the world.
These horses are known to be both gentle and spirited. They are skilled at crossing incredibly rugged terrain and they are notable for their five gaits. When you visit, you can take horse riding tours to experience otherwise inaccessible Icelandic wilderness.
When Will You Spend a Week in Iceland?
As you can see, there are so many incredible things to see when you visit Iceland that you might want to stay longer than a week! This beautiful country is truly unique, with an incredible landscape, culture, history, and more. Whether you are most drawn to the animal life here, the glaciers, the northern lights, or the food, there's something for everyone in Iceland.
If you are planning to spend a week in Iceland, renting a car is one of the best ways to experience the country. You can book your rental car here.